These are Sam, Dan, & Kevin's April Fools Day jokes in 2012.
Sam & Dan
Edit
Today 12:00AM one minute after 11:59PM March 31st I received an email from Nintendo stating that I must remove this game and burn it in a fire... So I'm canceling my plans to make PTD 2 and deleting PTD 1 and all the accounts in the system.
I will then focus all my attention on a new Tower Defense game... announcing Digimon TD!
This game will have you collect all your favorite digital monsters! You can umm do stuff with them. I think they can attack and turn into crazy creatures that don't make any sense at all!
As always let me know what you think!
P.S. Happy April Fools!
Much Love,
Sam
I may or may not have slept through my alarm in regards to last week's blog post. I hope this week makes up for it! A lot of you have been eager to see less temporary title screen graphics for Hero Tower Defense. Taking note of the demand, I shirked my responsibilities, priorities be damned, and devoted my time to just such a project. Today (after some struggling), I'm happy to finally raise the curtain on the final graphics. I hope they don't disappoint!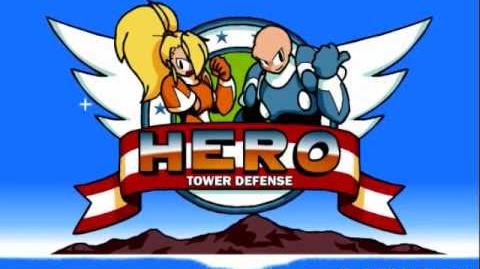 Ad blocker interference detected!
Wikia is a free-to-use site that makes money from advertising. We have a modified experience for viewers using ad blockers

Wikia is not accessible if you've made further modifications. Remove the custom ad blocker rule(s) and the page will load as expected.