News
Version 0.014 of HTD has been released
Did You Know?
Sam & Dan's Blog
Loading RSS data...
Sam & Dan's Progress
Story: Intro Scene 1 (0%)
Inventory Screen Graphics (0%)
Light Skill: Radiate (Native) (10%)
Light Skill: Shinning Strike(T1 Physical) (10%)
Light Skill: Fleeting Light (T1 Magical) (10%)
Unit: Fire Gecko - Movement (20%)
Light Skills (0%)
Official HTD Blogs
Poll
What do you think of the Level Database?
~Poll Archive • Poll Ideas~
Statistics
Statistics
Articles
161
Files
280
Edits
4,605
Active Users
1
Flag Counter
Time Until The Next Update
Only about May 17 2012 21:00:00 EST till the next update. Javascript disabled.

---
Note: If this counts up it is passed the expexcted time.
Current Project
Reach a goal of 200 non-stub pages.


92 / 200
---
Make more pages available in Spanish & German & French.
Affiliates

Wiki News
Kevin's Blog
Loading RSS data...
Kevin's Progress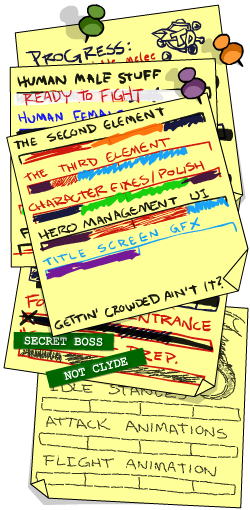 Ad blocker interference detected!
Wikia is a free-to-use site that makes money from advertising. We have a modified experience for viewers using ad blockers

Wikia is not accessible if you've made further modifications. Remove the custom ad blocker rule(s) and the page will load as expected.